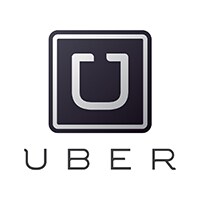 $750 Coupon for Uber Drivers 
Toyota is offering an additional incentive to customers acquiring a new Toyota for use as an Uber service vehicle. 
Program Compatibility:
Program is compatible with other Toyota Incentives offered during the program period. Retail purchases are eligible for Toyota Care. 
Eligible Customers must:
Purchase or Lease a New, Unused or Unlicensed Camry, Avalon, Prius Family, Corolla, Sequoia, Sienna, Corolla Hatch, Yaris Sedan (as specified below) from ground stock inventory through a participating Toyota Dealer.
Provide a copy of their Uber Driver Profile page showing an ACTIVE status.
Incentive is available to any qualifying Uber Driver with an active status regardless of financing/leasing source.
$750 on all model years:
Camry (Gas & Hybrid)
Avalon (Gas & Hybrid)
Prius Family (Liftback, Prime)
Corolla
Corolla Hybrid
Corolla Hatch
Sequoia
Sienna
Highlander
RAV4
Must take retail delivery from January 4, 2023 to January 2, 2024.